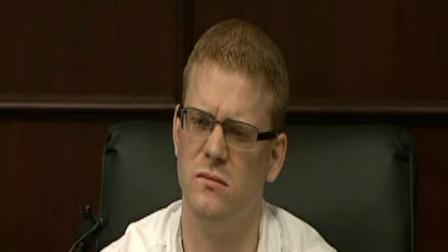 Joshua Stepp on the stand
In the Wake County case of Joshua Stepp, a jury is deliberating on if Mr. Stepp should live or die for his actions that caused the death of his 10 month old step-daughter.
Yesterday, at 4:00pm, the jury came back and seemed to be indicating that it had decided for a life without the possibility of parole verdict. However, they were not unanimous on the verdict form and Judge Smith sent them back for further deliberations.
Today is Day 2 of deliberations. They began yesterday after closing arguments were complete.